Now more than ever, companies and brands are being held accountable for their diversity and inclusion efforts — and the same rings true for the fashion industry. Proper representation offers more opportunities for marginalized groups and the possibility for talent to be seen, especially in a visual medium like apparel. However, the fashion industry, like many industries, still has work to do to reach equal representation: it's estimated that only seven percent of fashion designers are Black (as of 2021), which is up from just three percent in 2017.
Given that underrepresentation, many Black designers are using the opportunities they receive to pay it forward. So to celebrate Black History Month, Under Armour released a collection of clothing and athletic shoes that were ideated, designed, and created by its Black team members. "Ultimately, this collection is about affirmation," Print & Pattern Designer Nate Thomas says of the new line. "It's about confirming that you're being seen, being heard, being celebrated. Because as much as it's about a month, being Black is a lifetime." Under Armour also commissioned District Run Collective, a Black-founded running crew based in Washington DC, to model the new line of athleticwear.
The collection includes 23 items spanning tops, jackets, and sneakers for men, women, and children. Footwear designer Reggie Wilson says it was a priority to capture a futuristic feeling with the collection in order to emphasize that, "We're always thinking about the future, dreaming." With the base of the collection being black, the teal, magenta, and mustard-yellow accents give items just enough of a pop of color to stand out from the crowd. In regard to the vibrant color palette, Creative Design Lead DerRick Turner says, "Those accents are symbolic of the vibrant diversity of our people within the Black community — the idea that we aren't just one thing, but many."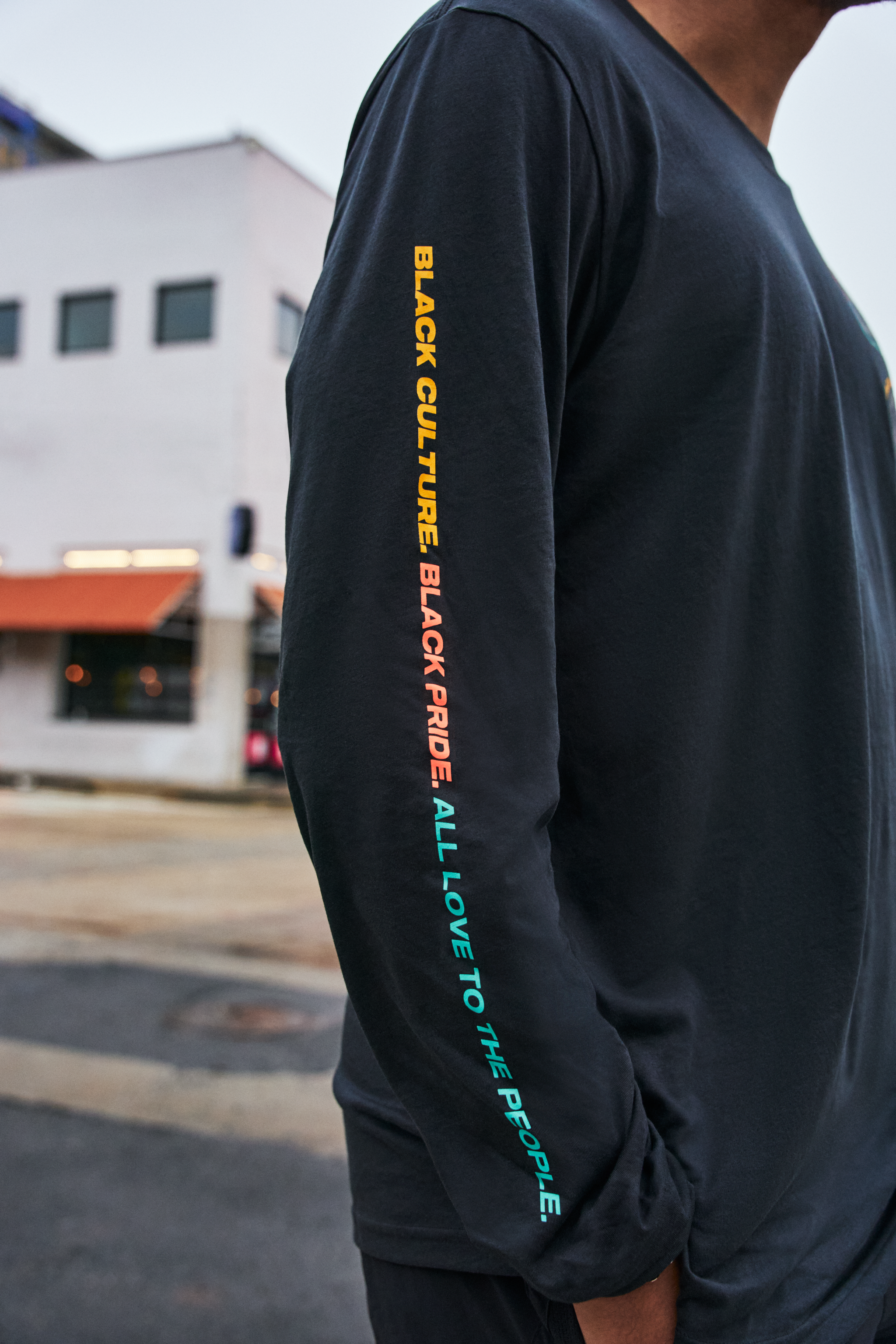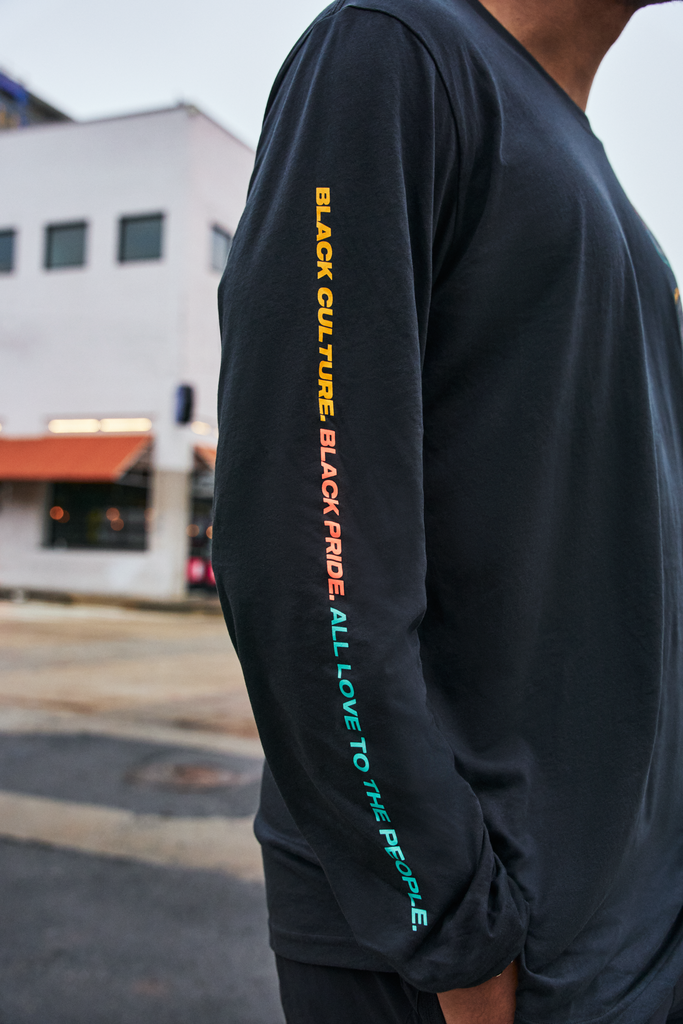 Women can shop two top options — a logo-imprinted pink T-shirt with the campaign's "Be Seen. Be Heard. Be Celebrated." slogan across the front and a long-sleeved shirt with "Black Culture. Black Pride. All Love To The People." alongside the right sleeve — both made of a super-soft, cotton-blend fabric. Along with the soft tops is a black hoodie (with a kangaroo pocket) made of heavyweight terry fabric and a material that wicks sweat for quick-dry relief. For outerwear, the windbreaker jacket with black, magenta, and teal panels and a mustard-colored zipper is perfect for springtime for an athleisure look.
The sneaker options cater to a variety of athletic needs. The unisex basketball shoes — the Curry 1 Retro "Black History Month" Basketball Shoes and UA Flow FUTR X 2 Black History Month Basketball Shoes — are built for comfort and breathability, with mesh support and Under Armour's Flow and Charged Cushioning® technology. As an added notable feature, the Curry 1 Retros are built with a multidirectional herringbone outsole that gives the wearer firmer control on the court.
The HOVR™ Phantom 3 Black History Month Running Shoes and HOVR™ Mega 2 MVMNT Black History Month Sportstyle Shoes are great options for both the average and advanced runner — though any athlete would appreciate the attention to detail for support and lightweight comfort. The HOVR™ cushioning technology featured in both shoes reduces impact for the wearer while returning energy back to the foot, to help the wearer be propelled forward.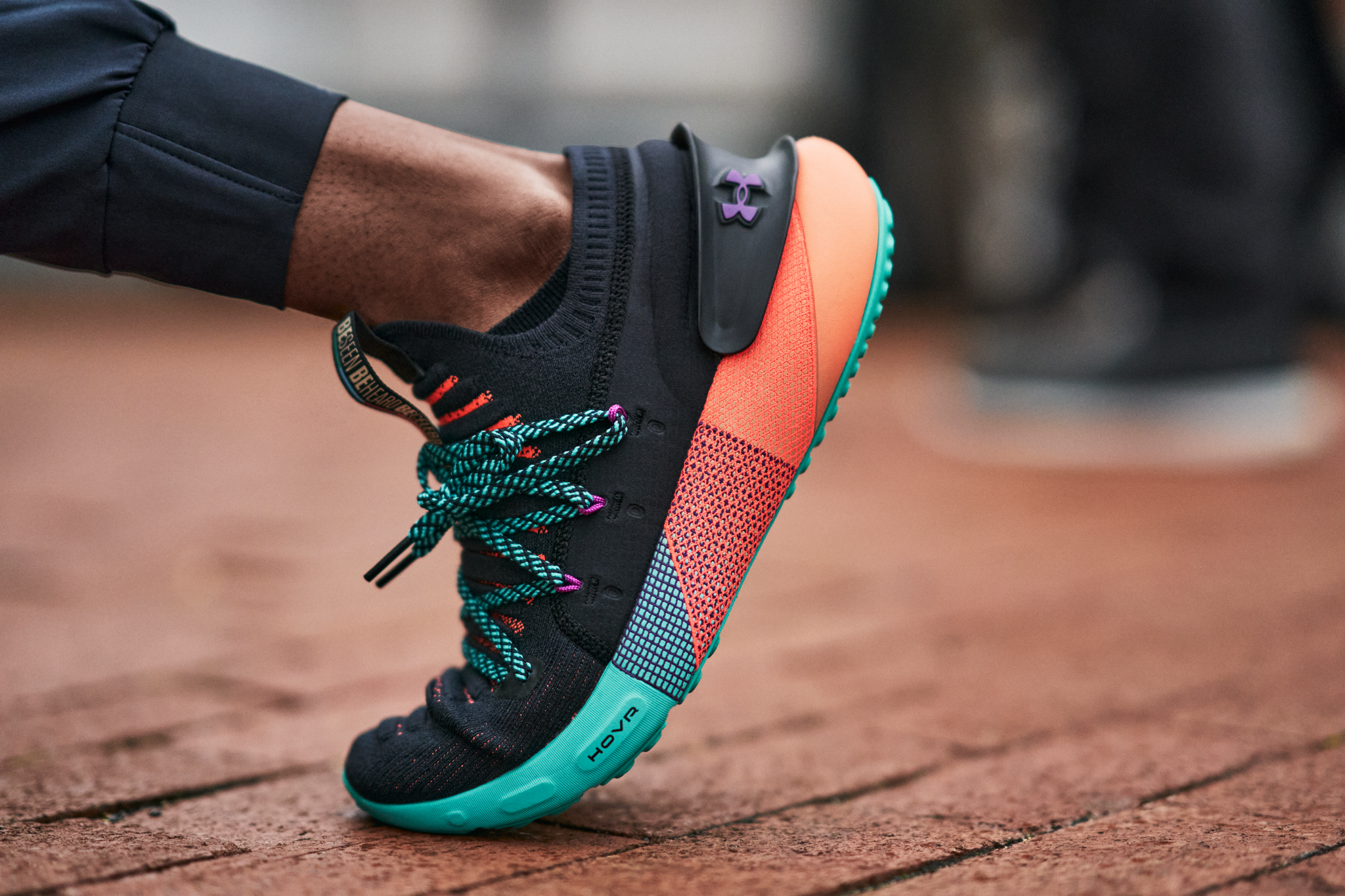 For field-based sports, the line features a set of cleats, the UA Clone Magnetico Pro 2.0 FG Black History Month Soccer Cleats, which feature a form-fitting toe box and a layer of flexible, auxetic material that molds around the foot to create a customized feel for the wearer. The sneaker has a black base with orange and metallic conical studs (designed for enhanced agility for athletes, especially when changing direction during a play). And for when those athletic feet are in relax mode, there's the UA Summit Fat Tire Sway Black History Month Slides. The comfort slipper features a durable, teal rubber outsole and a black leather strap embossed with the special Black History Month logos. The bottom of the slides are crafted with traction lugs for added control while walking on a variety of floor surfaces.
In addition to elevating the work of Black creatives through the collection, Under Armour's Career Combine Program also supports student athletes at Historically Black Colleges and Universities (HBCUs), including the 12 institutions in the Central Intercollegiate Athletic Association. The program, which launched in 2022, supports HBCU student athletes with leadership development, career preparation, networking, and scholarship opportunities. Both the collection and the program speak to creating an environment where the next generation of thinkers, creators, and athletes can thrive.
"To be seen is about taking up space, not being afraid to be your authentic self…Being heard, it's about having your voice matter," said Footwear Design Director Yurri Mial, speaking to the spirit of the collection. "When we talk about be celebrated, we want people to celebrate their past, their rich culture, their history, and their future."
Shop the UA Black History Month women's collection here.
Image Source: Under Armour
Product Credit: Under Armour